Predictive Analytics
Predictive analytics gives the decision maker the insight they need to predict new developments, capitalize on future trends, and respond to challenges before they happen. A combination of real-time business intelligence (BI) and predictive analytics make it easy for you to extract forward-looking insights from Big Data, and create stunning data visualizations with ease.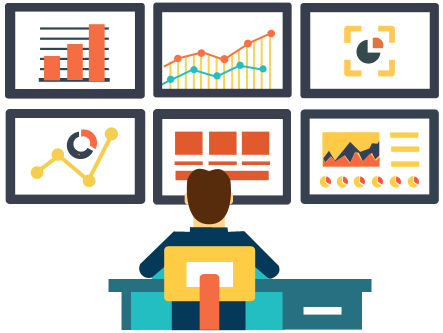 Data Visualization
Quickly make sense of your Big Data and explore business intelligence in new ways – with powerful visualization tools. Create and share high-impact visualizations that give you the big picture and let you drill down into granular details – for smarter decision making across your enterprise. Create scatter charts, bars, clouds, and bubbles to convey insights in a visually engaging way Combine the simplicity of Internet search with BI to uncover emerging trends across Big Data Connect business data with geographic information for better location intelligence Store and process spatially oriented data along with business data for deeper insight.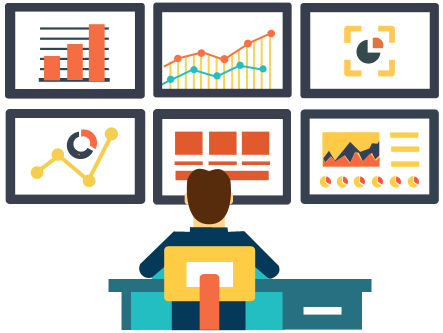 Business Intelligence
Business intelligence (BI) is a technology-driven process for analyzing data and presenting actionable information to help corporate executives, business managers and other end users make more informed business decisions. BI encompasses a variety of tools, applications and methodologies that enable organizations to collect data from internal systems and external sources, prepare it for analysis, develop and run queries against the data, and create reports, dashboards and data visualizations to make the analytical results available to corporate decision makers as well as operational workers.